10 Reason Why You Need A Website
#1 A Website Gives You The Ability To Find New Customers Online
And Make More Money
There are over 3.5 billion searches on Google every day, and with these web searches, consumers discover companies they want to do business with. Consumers now turn to the internet before they make a purchase decision, in fact, according to the ODM group, 93% of purchase decisions begin with a general web search.
This means they go to Google and type in one or more keywords, like "Best moisturizer for dry skin" or "handcrafted jewelry" to find recommended search results. If you don't have a website for your business, then you're chance of showing up on the SERP (Search Engine Results Page) is zero.
Therefore, having a fully SEO optimized website will enable your business to appear on Google search engine results. This means that when your potential customers search for the product or service you offer on Google, there is a chance you will show up on the search results, giving you an opportunity to dramatically increase your customer base.
Tip: Ensure that your website is search optimized and ranks well on search engines like Google. This will ensure that consumers are able to find and connect with your business.
A professional website helps you make the
"Correct First Impression"
#2 Consumers Won't Consider You A Legitimate Business 
Without A Website
A professional website helps you make the
"Correct First Impression"
A research study conducted by Yellow Pages (YP) & Local Search Association (LSA) found that 30% of consumers automatically strike a business from consideration if they don't have a website. This means that just because customers look at your Facebook or IG page or read reviews about you on Yelp, doesn't mean they don't also want to see your website.
In fact, consumers expect you to have a website to find more about your business, and if you don't have a website they find you less professional. Consumers today are skeptics, in a recent study 56% of people stated that they do not trust a brand without a website therefore, having a website instantly boosts your credibility as a legitimate business.
#3 A Website Enables You To Position Yourself & 
Control Your Brand Narrative
Your website is the first interaction your customers have with your brand online, therefore, positioning your business is completely within your reach. It's the perfect vehicle for your brand messaging and shapes the online perception of your business.
While it's difficult to control what people say about you online, you can still influence your brand perception by writing a compelling brand story, your vision & company mission on your website. You can use short videos and graphics to engage with your consumers and instill trust by sharing your business awards and achievements.
Website design matters, a study conducted by Sandford web credibility research found that 75% of consumers make a judgment on the company's credibility based on the website design alone and it takes them just 0.05 seconds to do so.
#4 A Website Helps You To Find 
Local Customers With "Near Me" Searches 
A website that is optimized for Local SEO can help find new local customers near you. According to a study by Chat Meter, "Near me" or "close by" type searches grew more than 900% over two years. Almost half (46%) of all searches on Google are local searches, meaning people are looking for something right near them.
For example, a mobile phone user might be looking for a restaurant, store, or other services while they are on the go, and if you don't have a website that is optimized for these searches, you're missing out on the opportunity to catch those visitors and convert them into paying customers.
Tip: Customers search with Proximity in mind, ensure that your website incorporate local search terms in its design and copy to capitalize on these searches
Link Your Google My Business (GMB) Listing To Your Website
Another way to increase local exposure is having a website that is linked to your GMB listing which allows customers to seamlessly proceed to the next step of your sales funnel after finding you online.
#5 Let Google Know 
You EXIST!
Do you want Google to find your business and show it to your customers when they search for you? Then you need a website. Once you build a website, you can let Google know you exist by creating a free Google search console account and submitting your website. This enables google to crawl and index your site and all your web pages.
Tip: You need to be discoverable in search engine results, having a website will help you get digital eyeballs.
#6 Add Instant Credibility & 
Social PROOF To Your Business
Customer behavior is driven mostly by what others say about your business, and people come to your website to find more information about your business and your brand. You can display your best online reviews and testimonials prominently on your website.
Here are some facts; according to a study conducted by Trustpilot in 2020, over 80% of people trust online reviews as much as a personal recommendation. In addition, the result of a survey done by Brightlocal mentioned that 88% of people trust online reviews. Therefore, including video and written testimonials, case studies, and reviews is a great way to impress potential buyers. In other words, having an engaging website is an excellent way to establish social proof!
#7 A Website Allows You To 
Know Your Customers More!
We are in the "Age of The Customer"
- Forrester Research
It is clear that business decisions are now driven by customers, not companies. Therefore, it is important than ever before to know our customers on a deeper level. We need to understand customer experience and behavior in order to succeed in today's digital economy.
You can become a better marketer with a website, as it allows you to track customer data such as who has visited your website and who is making a purchase. Free online tools like Google Analytics help you collect customer data and provide you valuable information for making better marketing and business decisions. Furthermore, your website can be designed in a way to collect customer emails for lead generation or collecting feedback via surveys for business improvement.
#8 Expand Your Business Hours 
& Reach
Your Website Helps You Expand Your Reach &
It Will Never Be Closed!
Unlike a traditional Brick and Mortar location which is open for a few hours a day, a website is open 24 hours a day, 7 days a week, 365 days a year! With all the interactive add-ons, your customers now can purchase on your website, sign up for your newsletter, contact you, book an appointment on your calendar, or chat with your online bot. The most intriguing thing about having a website is that it increases the chances of getting you qualified leads even though you're offline! Even if your website has an upfront cost, when used correctly, it can increase your ROI in the long run.
By having a website, you are no longer limited to a physical storefront in a single geographical location, handing flyers, or sending business cards, with a website your reach is limitless. Your website is like a digital billboard that has the ability to reach and get in front of millions of potential clients with your message! Remember that sky is the limit, if you build the right website with the correct digital marketing strategies.
#9 A Website Enables Your Customers To Find & 
Contact You Easily
A website is a great place for potential customers to find your contact information. Displaying your contact information on the website header or footer with hours of operation can be a great way to get people to contact you. Integrating Google maps is another way where people can easily find and get directions to your business.
#10 Having A Website Will End Up Saving You 
Time & Ensure Your Success Over The Long Run
Your website can save you time by providing customers answers to frequently asked questions, shipping, and return policies, and providing more information about your products and services. Integrating automated chatbots can further help you quickly capture information in real-time.
Think of your website as an in-person conversion you have with a potential customer interested in your products and services. Answering these questions upfront will allow you to show your customers that you are an expert in your area, it will increase their trust in you and may potentially convert them into a buying customer. Your website is like your digital salesperson, that will walk your customers through your virtual store and help them make a sale, 24 hours a day, all year round, and unlike an actual salesperson, it won't ask you for breaks, quit on you or ask you for a raise!
Therefore, having a website enables you to provide information about you and your business without having to actually be there, even better, it allows you to have multiple conversions with potential customers as more than one person can view your website. The time spent answering these questions can now be spent on income-generating activities for your business so that you can grow and scale online.  
Final Takeaway: "The Price Of Having A Website Is Much Lower Than The Price Of Getting Left Behind & Your Competitors Probably Have One Already!"
 So, How Does Your Website Look?
(Or do you still not have one?)
Stop The Guesswork & Apply To Work With Me!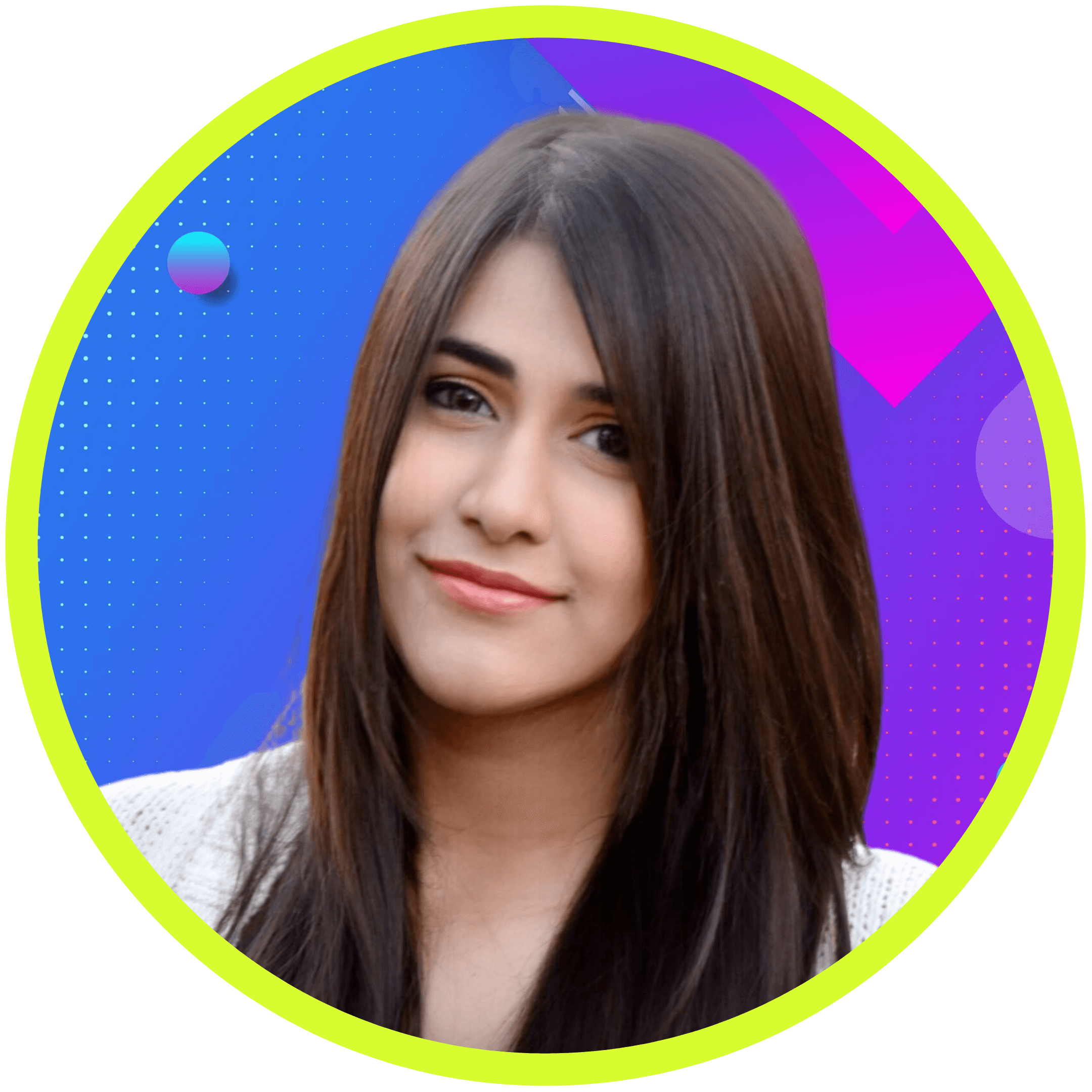 Join Our Newsletter
Need Help With Digital Marketing?
Subscribe To Our Newsletter To Get Instant Access To Digital Marketing Tips & Strategies For Your Business To Thrive Online In 2020!